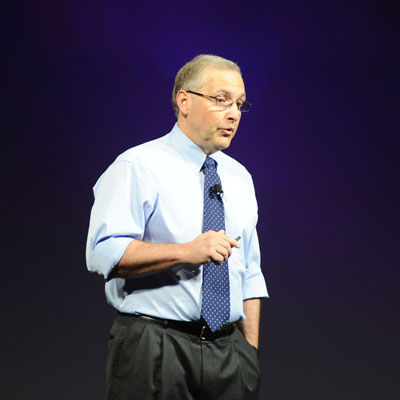 On Avaya's Brand Stewardship Priority
[Brand stewardship] is making sure there is a detailed set of expectations between the partner, the customer and our selves for how we manage the Avaya brand. If our product were to fail or an upgrade or an installation were to not go according to plan, at the end of the day, the black eye is with the equipment supplier.
But as we moved briskly from a direct model to an indirect model, we didn't necessarily choreograph the roles and responsibilities of the partners and ourselves. If you ask each partner what they expect from us and from them in each scenario, you might get lots of different answers. So as we improve, we're trying to script and choreograph what those interactions look like, how frequently they might occur, with what cadence, day to day versus strategic. That's all part of learning. That's stewardship: you always want to be close to your customer making sure the right conversations are being had by the right people.