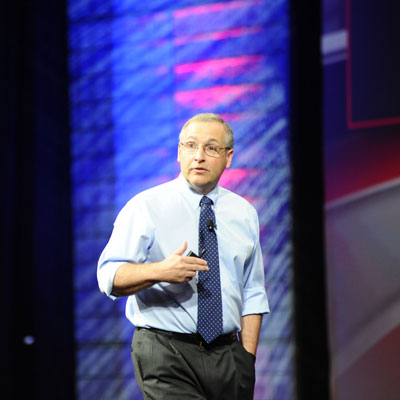 On Avaya's Partnership With Skype
At its general level, Skype is one more form of connection that people want to have. Secondly, it's an example of our commitment to being an ingredient in the cloud. That gets us to the next stage. What's different technologically is that Skype is peer-to-peer SIP development, and we've moved to more of a hub-and-spoke implementation, which is more compatible for the enterprise. Both of us are leaders in SIP, and both of us are willing to segue to have the right version for the enterprise, which is more secure.
We have a firm belief that there are user experiences unique to the enterprise, which is why we do focus on devices, too. RIM [Research In Motion] did a phenomenal job being focused on the enterprise for years. We are taking that same point of view and saying, we can solve a people-first user experience that makes conference calls easier. Skype is very complementary, but we put an enterprise experience on top.