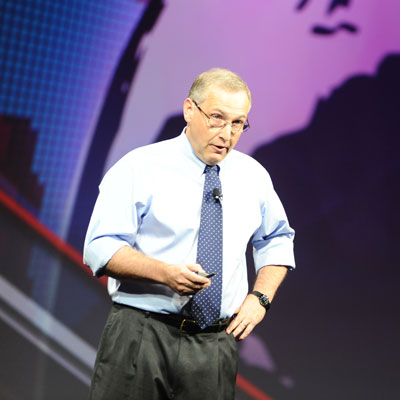 On Avaya And New Devices
We want to be on other desktop video devices, and other manufacturers' devices, be they pads, Windows devices, Apple devices, anything that is touch-screen oriented if it's a big-enough screen. Our goal is to get hi-def video and the ability to express conferencing and all the complexity of the enterprise through the devices that people buy every day. I think the next major push for us is on other peoples' devices.
Since we have brought Flare out on our own hi-def device, we've gotten requests for bigger devices and smaller devices. We will be thinking about that, but we will stay in the world of hi-def. Going downmarket, if we do, is going to be more about our software. Having a great experience that is unique to an enterprise-class user, we'll stay toward the high end of it.