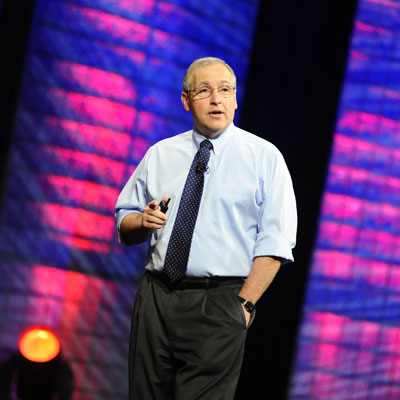 On Avaya Making More Acquisitions
We would, although in the near-term, they'd be more to the point of view of technology fill-ins. If there are areas where we can bolster our performance or scale, then yes, we would. The company has been through a lot in the past year, though, if you tuck in too many, sometimes it's like body blows. The surprises and the strain have hit a point where they're ebbing and we've got to let the company heal and grow. Our focus is on healing and growing. If we can make ourselves stronger, sure, but don't expect another big one in the near-term.
I would say that there are places in the conferencing space, the video space and software communications that have niches, and where we could become inspired to make a small tuck-in at some point. But the emphasis is on acceleration, not strain.