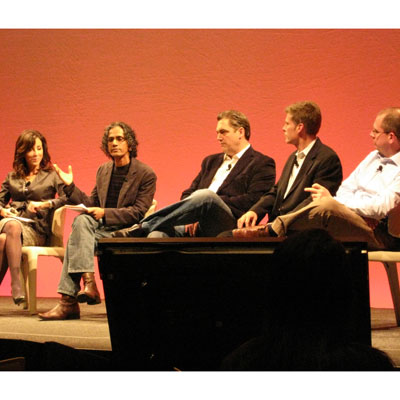 How To Market The Cloud
At one of Partner Velocitys's most-talked-about sessions, a panel of solution providers from around the world joined Tierney to debate the effectiveness of -- and best practices for -- marketing around cloud computing. While some of the discussion got quite contentious, all could agree that proper cloud marketing means selling an experience: what is it that the cloud will do to transform how customers do business?
From left to right: Cisco's Tierney; Peter D'Almeida, managing director and chief executive at N-able, Sri Lanka; Denis d'Ambroise, president of Infra-Solutions, Montreal; Bob Olwig, vice president of corporate business development at World Wide Technology, St. Louis; and Chris Gabriel, director of global marketing and solutions at Logicalis, Slough, UK.