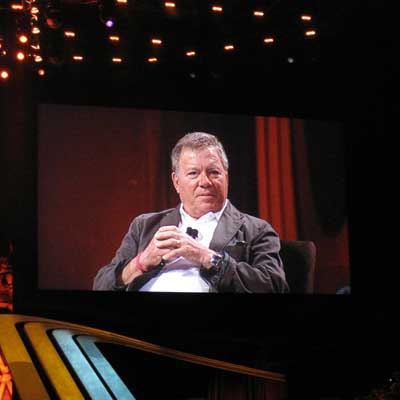 No less than Capt. James T. Kirk himself urged Cisco -- urged all attendees at Cisco Live, in fact -- to embrace change, and accept it as a fundamental part of life.
Actor William Shatner, joining Cisco executives for a sit-down discussion at the final Cisco Live keynote, was equal parts hilarious and poignant. But his big takeaway was something most partners hope Cisco is taking to heart, and something Cisco CEO Chambers seems to agree with.
"The change will be for the better because it has happened," Shatner told more than 15,000 Cisco Live attendees. "Embrace change."