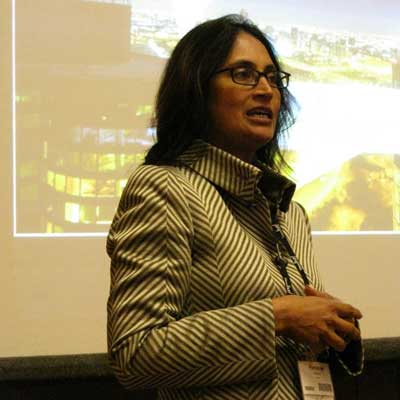 Chambers and his top executives, including Rob Lloyd, executive vice president, worldwide operations, and Padmasree Warrior, CTO, spent much of July assuring Cisco's channel and customer base that Cisco will emerge from the restructuring a simpler organization to work with.
Warrior (pictured), for example, now leads Cisco's overall engineering organization alongside Senior Vice President Pankaj Patel -- a big change, noted Warrior at Cisco Live, from the many engineering decision-making bodies that existed at Cisco before.
The same is true for the global sales teams, Lloyd told CRN this month. Cisco's formerly nine global sales theaters are now three, and each has a senior vice president -- the Americas region's is Chuck Robbins -- with single oversight.