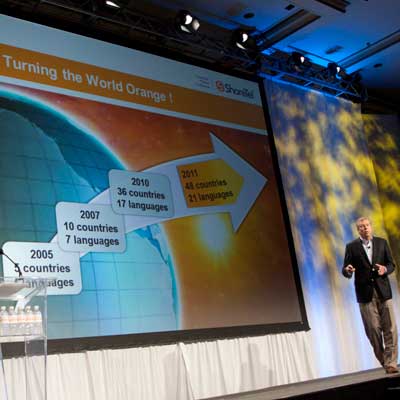 Its Global Footprint Is Widening
ShoreTel earlier this year entered two-tier distribution in the U.S., a move that according to ShoreTel's Girskis (pictured) catalyzed growth among prospective partners here. But as ShoreTel executives noted throughout the show, it's ShoreTel's ambition to make major international inroads as well as grow the U.S. business base.
ShoreTel is now in 48 countries, and according to CEO Peter Blackmore, its Canada- and U.K.-based businesses are growing fastest. The company has designs on India, and other Asia territories where IP telephony and mobility needs are growing rapidly.