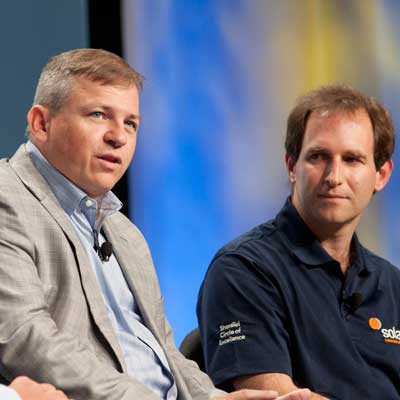 Its Partners Are Happy
Some of ShoreTel's partners voiced concerns about ShoreTel's growing pains as it adds more partners, but many said ShoreTel was being deliberate in its pace of growth and transparent about the ways in which it will achieve that growth.
"At this point, I think they're doing it just right," said Don Gulling (left), president of Verteks Consulting, an Ocala, Fla.-based solution provider that grew its ShoreTel sales 321 percent year-over-year. "They've been up front and said, 'We need to add more dealers,' and that's totally fair. I mean, we don't want 100 other guys in our area selling the same stuff, but I've been telling dealers forever, if you are nervous because they're signing up another dealer, you're not looking at the big picture. There's a natural curve to these things."