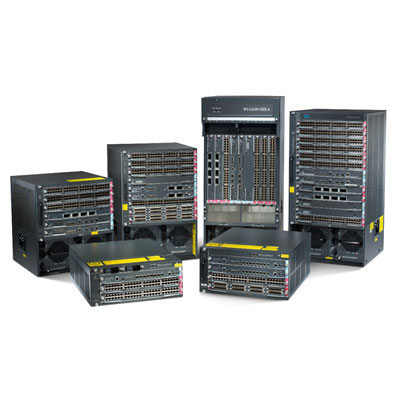 7. Catalyst Conflict
More than 70 percent of all Cisco VARs sell it's Catalyst 6500 switch -- it's most popular product sold -- so whenever a refresh to that Catalyst line happens, it's news. Cisco made updates to the 6500 in line with its Cisco Live conference this summer, and quickly became a magnet for controversy, getting into a spitting contest with HP over perceived strengths and weaknesses in competitive switch offerings.
The real challenge for Cisco VARs, however, isn't in the upgrade so much as Cisco's marketing around Catalyst in relation to its Nexus data center switches -- something Cisco still hasn't fully addressed. "It's confusing to customers," said one longtime Cisco solution provider. "They're hearing 'migrate to Nexus' but then we see these cross-board updates to Catalyst. Where do we direct them to?" One good piece of news for Cisco: its core switching business is bouncing back. According to Infonetics Research, Cisco had a "blowout quarter" in Ethernet switching this fall and has grown revenue 18 percent for the quarter and regained market from HP.
{C}