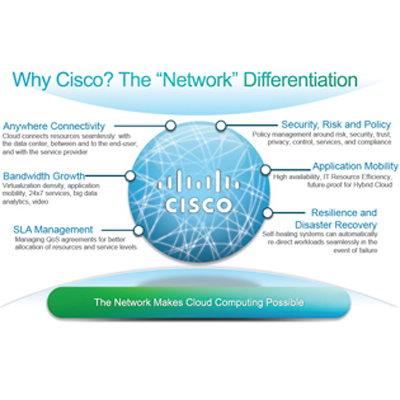 Cisco Has Big Cloud Plans
There's more to come from Cisco in cloud, including a new platform called Cloud Connect, said to optimize the performance of operations in public, private and hybrid cloud environments with an eye toward simplicity and security. That was the message, anyway, from Cisco CTO Padmasree Warrior, who said one hook for solution providers will be Cloud Connectors -- modules that attach to the Connect platform and allow partners to build custom applications that leverage Cisco's software.
That announcement builds on the already-established foundations of Cisco's cloud strategy, which include a channel offering, the year-old Cisco Cloud Partner Program, and the CloudVerse framework. More is expected from Cisco during a May 22 launch event, and also at June's Cisco Live conference, and what partners will be waiting for is a clearly-defined profitability plan in the midst of so much talk about cloud.