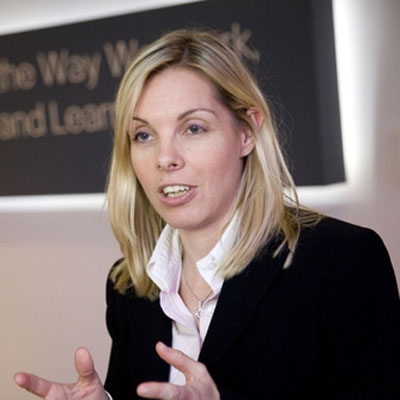 Many partners forget that it was at the beginning of Goodwin's tenure when Cisco created a new leadership role for worldwide channels marketing -- a move many other vendors have copied and a position that has proven an important function for Cisco's WWPO.
So Goodwin had to have been smarting when Luanne Tierney, Cisco's former vice president, worldwide partner marketing, jumped ship from Cisco to Juniper in January 2011. Not only was Tierney, a popular figure among Cisco channel partners, heading to a direct competitor, but up until that point, the executive exodus out of Cisco had largely spared the WWPO.
Luckily, Cisco had bench strength in Amanda Jobbins (left), who in the year since being named vice president, worldwide partner marketing, has been warmly received by the Cisco channel and saluted for her aggressive, no-B.S. style.