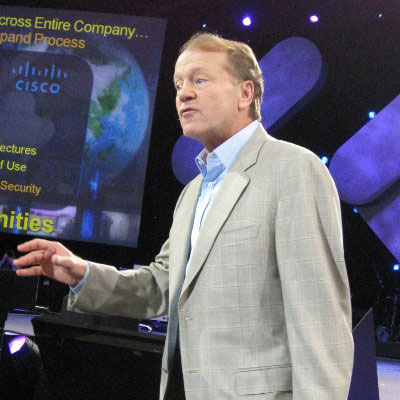 Cisco's Fusion-IO Relationship
Cisco in June signed an OEM relationship with Fusion-IO, an emerging maker of high-performance PCIe flash storage adapters, intending to use Fusion-IO's technology in its Unified Computing System (UCS) servers. But Cisco already had an agreement in place with EMC and LSI for those companies' VFCache technology, raising questions about how Cisco would favor which PCIe flash storage adapter technology where.
A spokesperson for Cisco-EMC joint venture VCE told CRN in July that VCE's priority is the LSI solution and has no plans to integrate Fusion-IO technology for Vblocks. But most observers saw the potential conflict right away. As one partner put it, "(John) Chambers [left] is smart. He's looking at new ways to sell UCS. He doesn't want to give EMC too much power."