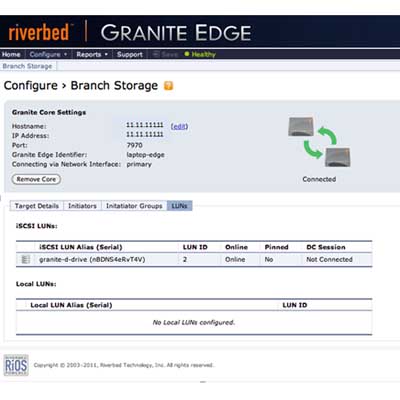 Riverbed Steelhead EX
WAN optimization king Riverbed made a number of key platform updates, including the integration of VMware's vSphere into its Steelhead EX appliances. The thumbs-up there is that Riverbed Steelhead users can have centralized management and much easier configuration of the virtual machines across various physical locations -- the ability, in other words, to manage EX appliances from afar using the VMware platform they're familiar with.
Also new from Riverbed is an updated version of Steelhead Mobile, through which customers can manage and provision up to 120,000 mobile devices, and two new Steelhead WAN optimization appliances, which up their predecessors' connection capacity and throughput and include solid-state drives.