Behind The Scenes: How ShoreTel Keeps The Boston Celtics Running
10:00 AM ET Fri. Nov. 30, 2012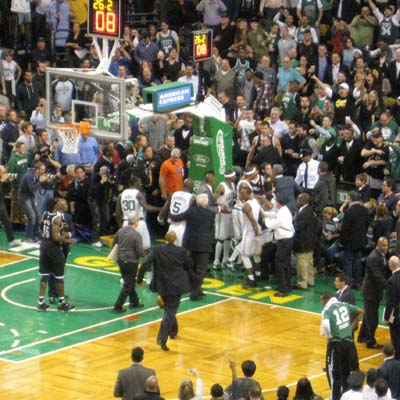 Fight Night
With just seconds left in the first half, Rondo's frustrations grew, and Nets forward Kris Humphries took the brunt of it. A fight broke out after Humphries fouled the Celtics' Kevin Garnett, and Rondo swept in to Garnett's defense. The tussle quickly escalated into a full-out, team-on-team brawl.
Punches were thrown, arms were scratched, and Rondo, Humphries and the Nets' Gerald Wallace were ejected from the game. Rondo was eventually suspended for two more.
The Garden roared with disappointment after Rondo was given the boot, but it's hard to say fans were surprised. He was suspended twice last season -- once for throwing a ball at a ref.