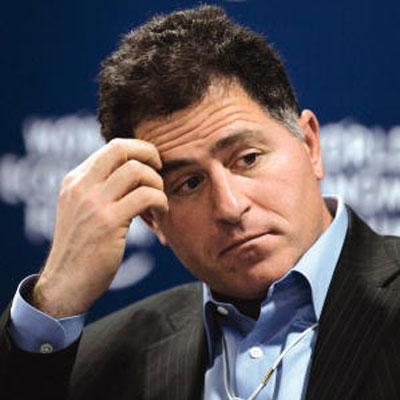 Cisco Doesn't Worry About HP Or Dell
In a roundtable with journalists, Cisco didn't exactly call the HP competitive threat vanquished, but Chambers earlier in the day had asked the analyst crowd if any thought HP would be the most important technology company in the world in five years, and not a single hand went up. Chambers later told journalists that the current market and HP's struggles provide a "moment to take share in almost all categories."
When later asked by CRN if Cisco considers Dell a competitive threat, Chambers said that Dell likely considers Cisco a competitive threat. "Michael Dell (pictured) and I are good friends," he said, adding that Cisco and Dell have sought ways to work together over the years, and there hasn't yet been a major area that made sense.