20 Take-Aways From Cisco's Financial Analyst Conference
2:00 PM ET Mon. Dec. 10, 2012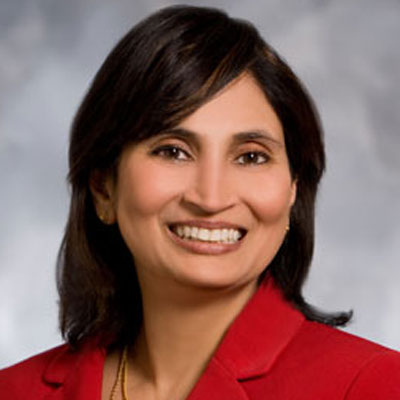 Meraki An Ideal Cisco Deal
Chambers and Cisco CTO and Chief Strategy Officer Padmasree Warrior (pictured), who now runs Cisco's M&A, said Cisco's $1.2 billion acquisition of cloud-managed networking provider Meraki was an ideal Cisco deal based on the technology, talent and market opportunity it acquired.
"Think of Meraki as a software company," Chambers said, adding that Meraki's technology potentially pulls through a lot of Cisco networking in the midmarket. "It was one of the hottest companies in the Valley, and it could have gone anywhere it wanted. It wanted to be part of Cisco."
Expect more mid-level Cisco deals of that sort, the company said.