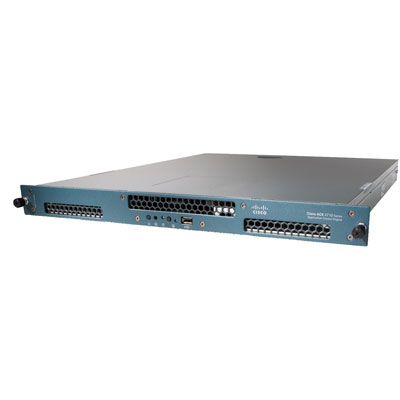 7. Cisco: 'No Mas' On Load Balancing
It isn't often that Cisco concedes important markets to competitors, but back in September, it did just that, confirming to CRN that it would end development of its Application Control Engine (ACE) load-balancer products. The news was tasty to F5 Networks and other application delivery networking (ADN) players, which quickly pounced on Cisco's admission with a series of trade-in programs and channel incentives. Cisco's share of the Layer 4-7 switching market had dwindled to 11 percent after being nearly triple that as recently as four years ago, but 11 percent is still valuable share in a market expected to be even more important to the ongoing converged data center conversation.
Cisco, meanwhile, has allied more closely with Citrix, which is the No. 2 ADN vendor behind dynamo F5. While Cisco is now "recommending" Citrix NetScaler as an alternative to ACE, it's not yet a reseller agreement. But, some observers speculate that's a likely next step -- or maybe even a full-bore Cisco acquisition of Citrix. Stranger things have happened, right?