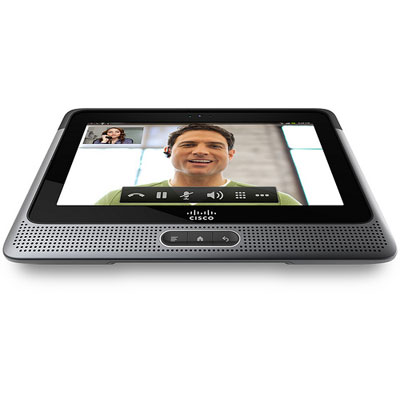 5. End Of The Line For Cisco Cius
We'll say again what we said back in May: If timing is everything, than Cisco's Cius tablet was a swing and miss. It misread the rising tide of BYOD and the dominance of Apple's mighty iPad, and its Cius missed a key window of opportunity thanks to Cisco taking nearly a year following the launch for the Cius to reach general availability.
Partners felt that Cisco's Cius , an "enterprise-grade" Android tablet that Cisco had teed up as the ultimate in mobile UC endpoints, had a lot of potential, but they weren't surprised -- thought it "inevitable," even -- when Cisco confirmed, in late May, that it would stop investing in the once-hyped product. Now, Cisco Cius joins other recent Cisco misfires like the Flip video camera, Umi telepresence and Cisco Mail in the vendor's product hall o' shame.