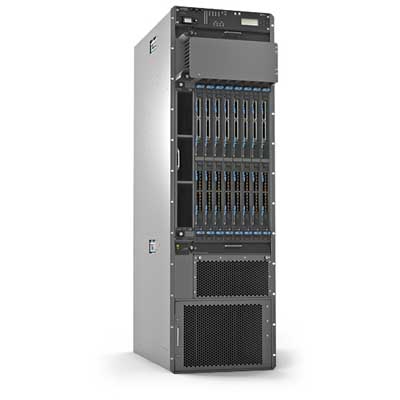 March 2012: PTX Ships
With so much of Juniper's revenue -- nearly two-thirds -- tied to service provider spending, the sluggish core routing spend in that market over the past two years has made it tough for Juniper to keep momentum steady.
One of Juniper's more invigorating service provider-side product launches, however, is the PTX supercore -- a packet transport switch intended to help simplify network operations, make the network more scalable and keep costs at bay when paired with Juniper's T-series core routers. First introduced in 2011, Juniper's PTX5000 switches began shipping in March 2012 -- what Juniper described as a "three-year-long effort to research, design, build test and launch the innovative founding of Juniper's Converged Supercore architecture."