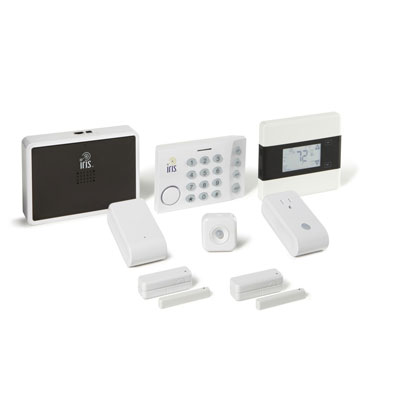 Lowe's Iris Smart Kit
Lowe's Iris Smart Kit also lets users remotely monitor and manage their homes from their mobile devices, but extends far beyond energy control.
In addition to keeping tabs on energy costs, users of Lowe's cloud-based system can control lawn sprinklers, smoke detectors and other home appliances while on the go. Most recently, the company launched controls for opening and closing pet doors for the family dog. The kit is compatible with iOS- and Android-based devices and starts around $179.