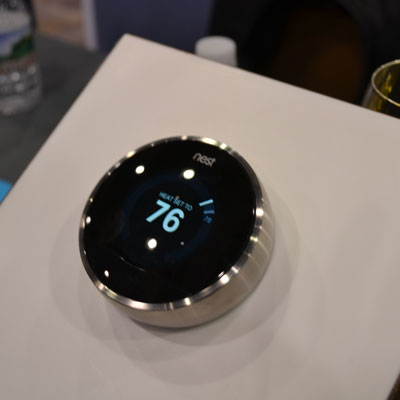 Nest Learning Thermostat
The Nest Learning Thermostat is a digital thermostat that learns your schedule and uses that information to automatically adjust your home's temperature. If you like it cooler when you sleep, Nest turns itself down. If you like it warmer in the morning while getting ready for work, it turns itself on. The device is said to lower heating and cooling bills by as much as 20 percent and can be controlled via a smartphone or tablet.
But the best thing about Nest's Learning Thermostat is its sleek look and feel. The company was founded by Tony Fadell, a former Apple senior vice president who led the iPod engineering team, which likely explains Nest's keen eye on design.