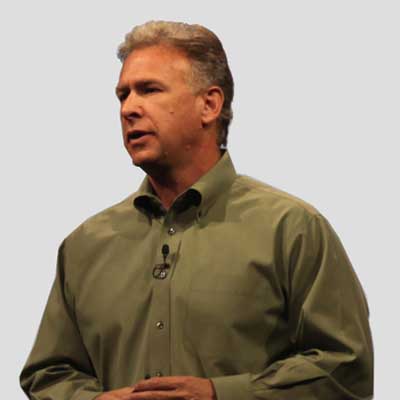 Apple's Marketing Chief Trash-Talks Samsung
Phil Schiller (pictured), Apple's head of marketing, did something this week that was out of the ordinary for the company: engaging in trash talk prior to a rival's major product release. And that's making people wonder if Apple isn't getting a wee bit nervous about the momentum Samsung has at the moment. Schiller, in an interview with Reuters, noted that Google's own calculations show that most Android users are running older versions of the OS, and that the same will be true for Samsung's new Galaxy S4.
"With their own data, only 16 percent of Android users are on a year-old version of the operating system," Schiller told Reuters. "Over 50 percent are still on software that is two years old. A really big difference."