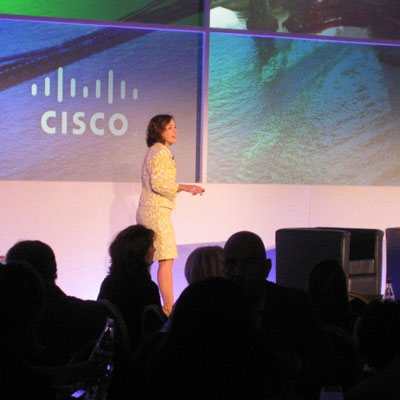 The Yin And The Yang
Sherri Liebo (pictured here), Cisco's recently tapped vice president of partner marketing, spoke to partners about the importance of embracing "the yin and yang" -- meaning different perspectives or viewpoints -- within their marketing organizations. Liebo also emphasized her aim of working with partners to drive more "as-a-service" or cloud-based offerings through the channel, and of growing Cisco's footprint in the mid-market.
Prior to her new role in partner marketing, Liebo was vice president of marketing for Cisco Services. She has been with Cisco since 2005.