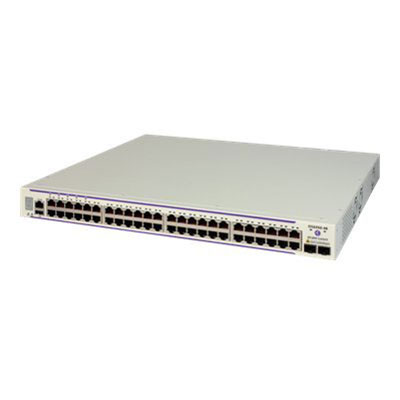 Alcatel-Lucent's OmniSwitch 6450L
Alcatel-Lucent used this year's Interop as a stage for unveiling several solutions meant to extend its Application Fluent Network -- a network that automatically adjusts itself to ensure optimal application performance -- to the branch office.
The new OmniSwitch 6450L is a series of stackable switches targeted specifically at campus LAN deployments. Alcatel-Lucent said the series is able to scale according to customer needs through software upgrades to 1 Gigabit Ethernet connectivity with 10 Gigabit Ethernet uplinks. The new OmniSwitch family also boasts remote stacking capabilities, energy- efficient Ethernet (802.3az) support, and zero-touch provisioning. Alcatel-Lucent also rolled out OmniAccess WLAN 4x50 controllers and a new range of remote and branch access points.