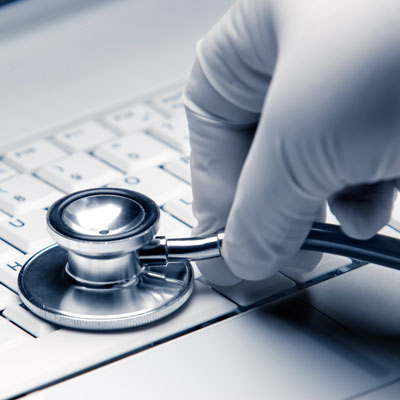 Heartbeats Heard From Afar
Of all the vertical markets out there, health services might just have the most to gain from M2M technologies. Not only will M2M allow doctors to interact more efficiently with each other and their patients, but the technology will also serve, in many cases, to save lives.
eCardio is a perfect example. Using AT&T's network and M2M technologies, eCardio developed a remote cardiac monitoring system that allows doctors to keep track of their patients' heartbeats no matter where they are. Traditionally, heart monitoring systems were only valuable if patients could connect their monitors to a phone line or visit their cardiologist in person to deliver their monitors' data. But with eCardio's technology, heart monitors can feed data automatically to a 24-hour monitoring center from which doctors can have a real-time glimpse into the rhythm of their patients' hearts and respond instantly to any abnormality.