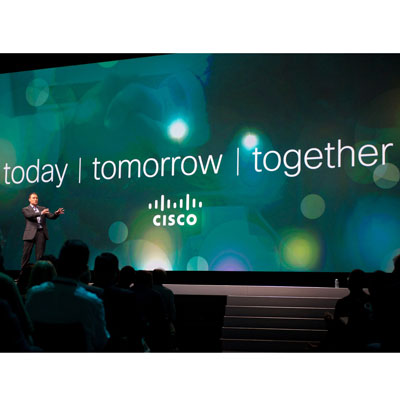 Today, Tomorrow, Together
Bruce Klein, senior vice president, Worldwide Partner Organization at Cisco, kicked off Partner Summit by unveiling the theme of this year's show: Today, Tomorrow, Together.
Klein said this year's Partner Summit drew in more than 2,000 Cisco partners from 1,121 companies representing 93 countries. Cisco's Virtual Partner Summit, open to attendees online who couldn't make the trip to Boston, pulled in an additional 6,000 attendees, Klein said.