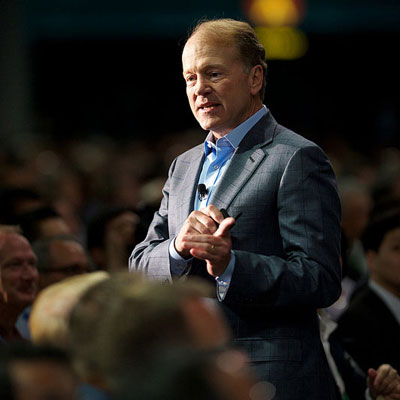 Chambers Talks Change
Cisco CEO John Chambers took to the main stage to talk to partners about the many changes impacting their businesses today. Among them, Chambers said, is the explosion of mobility, cloud and hosted solutions, many of which require solution providers to embrace new businesses and sales models.
"Change makes most people really uncomfortable," Chambers said, adding: "And yet we are talking about a partner ecosystem that we have to navigate through very carefully, knowing that each move we make in services, or each move we make in Internet of Everything, we have to say, 'How do we do it together?' and trust each other that we are going to work through this transition."