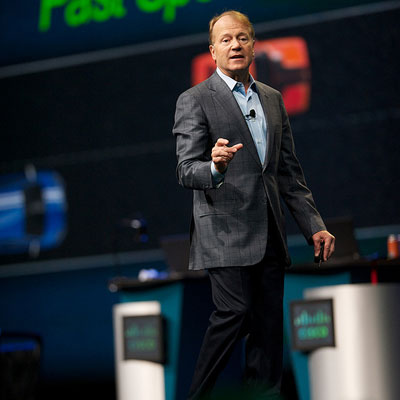 Crushing The Competition
Chambers, off the bat, told partners he would be more vocal about Cisco competitors -- and why they'll never win -- at this year's Partner Summit vs. years past. Chambers told partners that Cisco's broad partner base and ability to navigate key market transitions will always keep it one step ahead of rivals, including HP, Avaya and Alcatel-Lucent.
"The message that we must give together to our competitors is, 'If you are going to compete against Cisco and its ecosystem, you are going to lose,'" Chambers said. "And history is littered with companies big and small that have learned this."