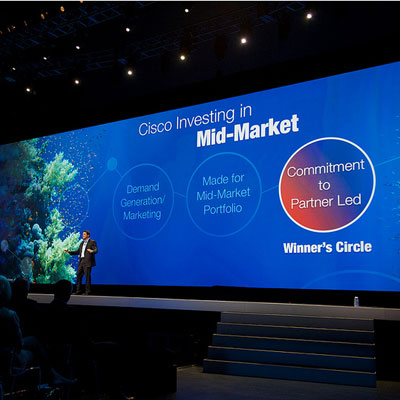 Attacking The Midmarket
Along with the Internet of Things, services and cloud, the midmarket was another key area of focus at this year's Partner Summit.
Cisco's Bruce Klein said the networking giant plans to pump $150 million into its midmarket-focused Partner-Led strategy over the next 12 months, a figure that's double the $75 million it invested in the initiative last year. Klein also said Cisco will commit to driving a total of $1 billion in sales-qualified leads for midmarket partners over its next fiscal year.