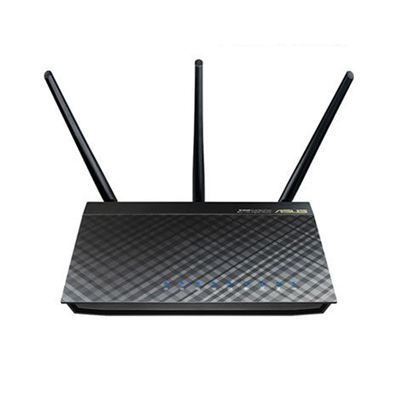 Asus RT-AC66U Router
Asus this year introduced the RT-AC66U, its first 802.11ac router and the launch platform for its new AiCloud service.
In addition to delivering the usual 802.11ac benefits such as speeds up to 1.3 Gbps and smoother application streaming, the new RT-AC66U is one of the first products out of the gate to support Asus' AiCloud service which, according to Asus, lets users turn the RT-AC66U into a "personal cloud server" with seamless connectivity to Windows PCs, Macs Linux machines and all USB storage. From there, users can access all content, files and other types of data from almost any device.