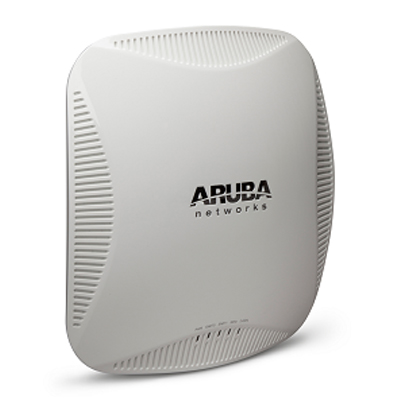 Aruba Networks 220 Series Access Points
Aruba Networks contributed to the 802.11ac buzz this year with the launch of its Aruba 220 Series access points.
According to Aruba, the new 220 Series was "purpose-built" to support this next-generation wireless standard and can reach speeds up to 1.9 Gbps for devices featuring Broadcom's TurboQAM technology. In addition, Aruba said its 220 Series APs include its ClientMatch technology, which ensures devices are always connected to the best possible access point -- and, as a result, deliver the best possible performance -- when roaming Aruba's wireless LAN.