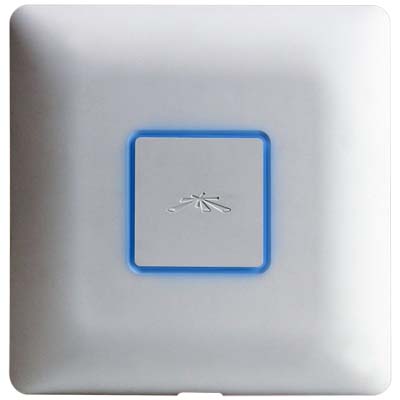 Ubiquiti's UniFi Access Point
Ubiquiti rolled out its first 802.11ac access point in the form of its new UniFi AP, an enterprise-focused access point the company said delivers 1,300-Mbps speeds and links of up to 400 feet.
In addition to its sleek, wall-mountable design, the new UniFi access point also comes with controller software that administrators can use to instantly provision thousands of UniFi APs, map out networks, and view and manage system traffic. Once the software is installed on a Mac or PC, Ubiquiti said it can be tapped into from any device that's equipped with a Web browser.