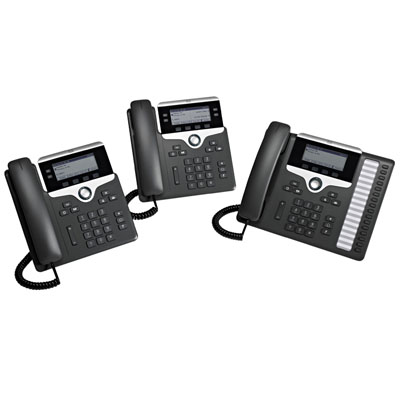 IP Phone 7800 Series
Cisco expanded its midmarket portfolio with the IP Phone 7800 Series, a lineup of three new phones Cisco says are ideal for customers currently using analog or digital phones but looking to take the leap to IP telephony.
The phones feature high-resolution displays, a choice of 2, 4 or 16 programmable line keys, and dedicated fixed keys for functions like conference calls, messaging or phone directories. The IP Phone 7800 Series also leverages Cisco EnergyWise and Power over Ethernet (PoE) Class 1 endpoints, features Cisco said allows the phones to automatically power down during off hours and reduce energy costs by as much as 60 percent.