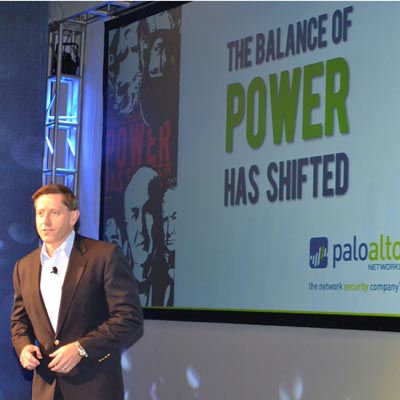 The Palo Alto Networks' 'Truth Test'
If we can get a prospect to test the technology, take a box, put some production traffic through it for a week, we give them something called an Application Visibility Report. And when they get it, then they know who is telling the truth. And when I go on customer calls -- and I do a lot of them -- I say you don't actually have to believe me. This is how you find out.
When somebody sees the Application Visibility Report, it is black and white and they understand the difference immediately. Over 85 percent of the time when it happens, we just sold something. It is that black and white. When you look at the sales performance, that tells me customers are cutting through all the marketing hype to just test the technology and, when they do, we win.