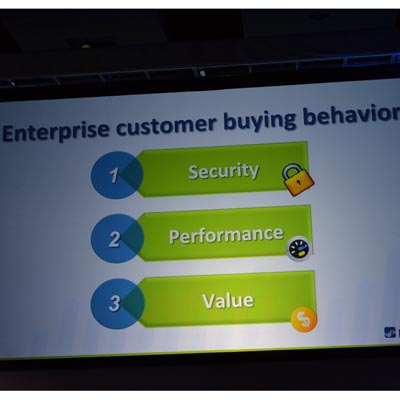 Security Trumps Performance And Value
Enterprise customers buy for three reasons: security, performance and value. If you can't provide security, performance and value don't matter. What is the point? If something is free and it doesn't accomplish the goal of keeping you secure, what is the point of that?
When competitors offer these extremely high discounts to maintain their existing customer base, what our guys say to that and what customers understand immediately is: if [the competing vendor's security software] worked, meaning they do what Palo Alto Networks does, why would they do that? It is common sense. You just wouldn't have to do it. You are already in the account. Most of the time customers understand that and we win.