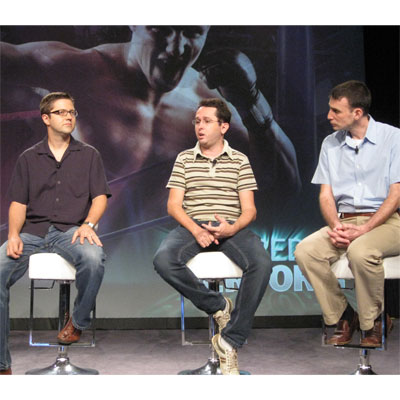 And If You Weren't Scared Enough
Along with Fisher, this panel of security researchers (from left to right: Kurt Baumgartner, senior malware researcher, Kaspersky; Fabio Assolini, malware researcher, Kaspersky; and Paul Roberts, editor, ThreatPost.com) highlighted some of the biggest threats partners will face in 2011.
Baumgartner said Google's Android platform will be the new battle ground. "Really clever people are trying to find a way to force spyware onto the Droid," he said.