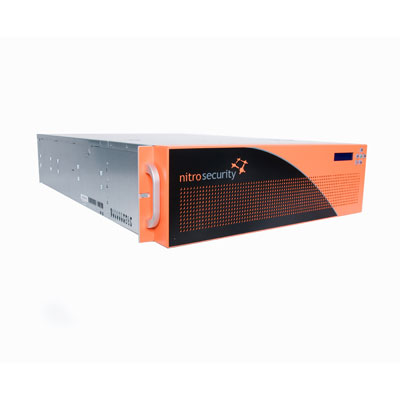 NitroSecurity NitroView 8.5
NitroSecurity will showcase its latest security information and event management (SIEM) offering, NitroView 8.5 at RSA this week. Available in March as part of NitroView 8.5 is the NitroView ESM X3, (shown), which delivers two times the performance of the NitroView ESM 5000 series and retains months of data on-line. NitroView ESM X3 features collection rates up to 150,000 events per second, concurrent analysis of 40 billion rows of events and flows, production of reports and queries in under a minute, support for up to 50 TB of direct-attached HDD storage and high-speed I/O using 320 GB SSD in addition to 7 TB HDD. Also available as part of Version 8.5 are the NitroView Receiver 4500 and NitroView Virtual Receivers.
NitroSecurity will also showcase NitroView 9.0, which is coming this summer.