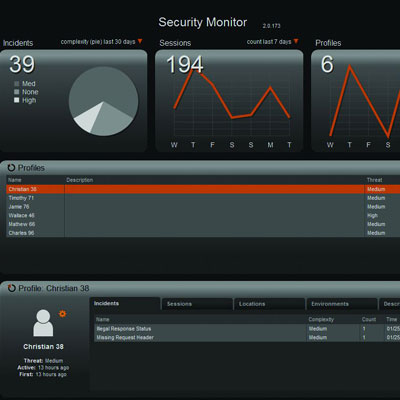 Mykonos Security Appliance -- Jujitsu Release
Mykonos software will use RSA to launch the Jujitsu Release of the Mykonos Security Appliance, a Web application firewall appliance that detects, tags, tracks and stops hackers in real-time.
New Features include a Cross Site Request Forgery processor that protects against that type of attack as well as a new reporting management system that enables administrators to share valuable hacker data with their internal stakeholders. Key infrastructure improvements also enable the product to work seamlessly within enterprise IT environments. These features include SSL configuration to secure internal communication and third party authentication for access to the product and the ability for devices to connect to multiple V-LANS. A command line interface is also included for power users.