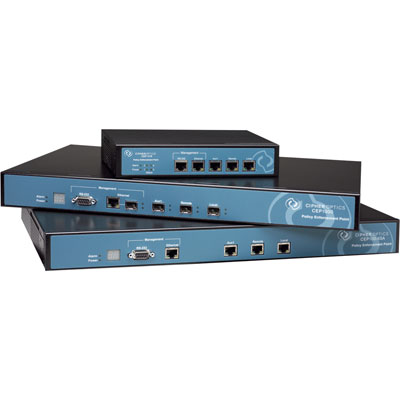 Certes Networks Variable Speed Encryptors
Certes Networks (formerly CipherOptics) announced a new line of Variable Speed Encryptors (VSE), which change the economics of network encryption by allowing customers to customize encryption throughput to match bandwidth speeds from 3Mbps to 10Gbps.
The CEP VSEs integrate easily into any existing network, providing wire-speed AES 256 bit encryption. The VSEs are compatible with CipherEngine, Certes Networks' group encryption management solution that eliminates the complexity and performance compromises of traditional network encryption.