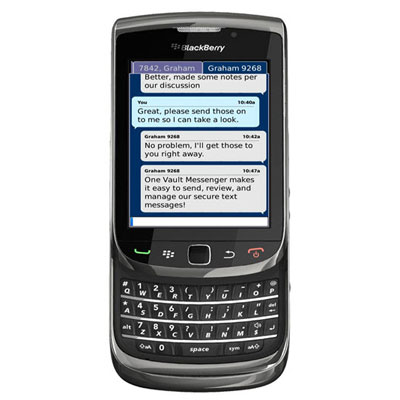 SRA One Vault Messenger
SRA International Inc. at RSA Conference 2011 launched SRA One Vault Manager, an SMS (aka text message) encryption service for BlackBerry smarpthones. One Vault Messenger joins SRA's One Vault suite hardware-anchored voice security products for off-the-shelf BlackBerrys.
One Vault Messenger is designed for executives, first responders and government agencies that currently text in the open. The company said it defends from unwanted surveillance and cyber hacking. When used in conjunction with SRA One Vault Voice, which encrypts voice communication, and RIM's built-in e-mail encryption, One Vault Messenger completes the BlackBerry encryption puzzle.