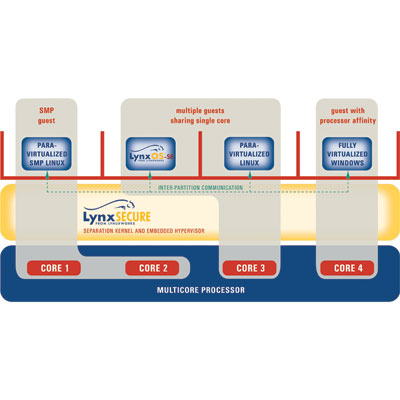 LynuxWorks LynxSecure 5.0
At RSA Conference 2011, LynuxWorks announced that its LynuxWorks LynxSecure virtualization platform allows multiple guest operating systems and applications to run independently on a single device. According to the company LynxSecure can run on a standard laptop with secure Internet access, servers or embedded devices.
IT centers routinely use software virtualization on servers to gain a long list of benefits including equipment consolidation, ease of management, and the support of legacy applications. However, performance limitations of desktop systems have made secure virtualization on clients impractical. LynxSecure 5.0 takes advantage of both the performance and the new features of the 2nd generation Intel Core processors to bring a new level of security to client systems.