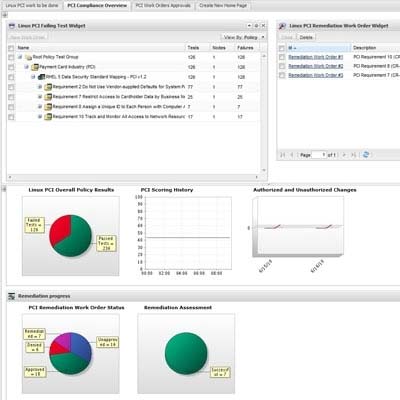 Tripwire Enterprise 8.0
Tripwire's configuration control and file integrity monitoring solution offers comprehensive compliance policy management that protects critical infrastructure, detects changes in real time and corrects noncompliant configurations. Tripwire Enterprise 8.0 allows organizations to cost-effectively bring IT systems into compliance with internal policy and regulatory mandates such as HIPAA, by incorporating best practices for high-integrity systems management.
Using Tripwire Enterprise 8.0 to help meet the requirements of HIPAA creates a system that reduces the time spent resolving issues caused by poor network and data security practices, and enhances the data security of electronic personal health information (ePHI). Tripwire delivers a comprehensive solution by allowing organizations to meet the core intent of HIPAA's integrity controls with file integrity monitoring, which can be tuned and managed to meet changes in a HIPAA compliance environment.