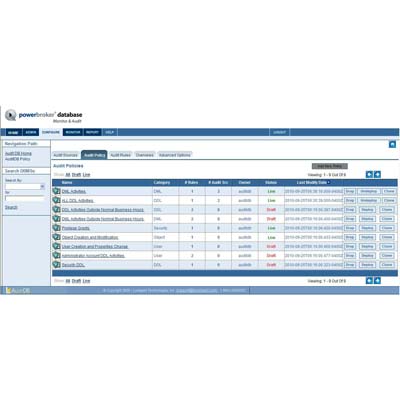 BeyondTrust PowerBroker Database
BeyondTrust recently released its PowerBroker Database to provide IT security departments strong monitoring and visibility of privilege user database administration, activities and security. PowerBroker Database, Monitor & Audit is the first solution in BeyondTrust's new PowerBroker family of products to offer patent-pending core database log reading technology that enables complete transparency into how data is accessed, edited and tracked and how changes to these data elements critically impact business operations, control and security.
PowerBroker Database, Monitor & Audit complements BeyondTrust's portfolio of access control and privilege delegation solutions by providing operational and security teams the ability to monitor potentially threatening changes to database controls through continuous review and reconciliation of privileged user activities.