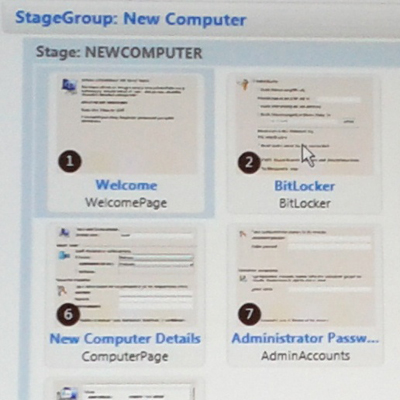 Microsoft Deployment Toolkit 2012
Redmond at TechEd this month described major feature enhancements in the latest beta of Microsoft Deployment Toolkit 2012, which it released in May.
The new version supports System Center 2012 and better support migration from Windows XP, and it has "the beginnings" of compatibility with Windows 8. There's also a drag-and-drop wizard for designing user-driven installations, complete with thumbnails of each step of an installation (shown). Set for release with Windows 8, MDT 2012 also will communicate with System Center Orchestrator and be able to kick off processes automated by that tool, make installation decisions and change its behavior based on the results.