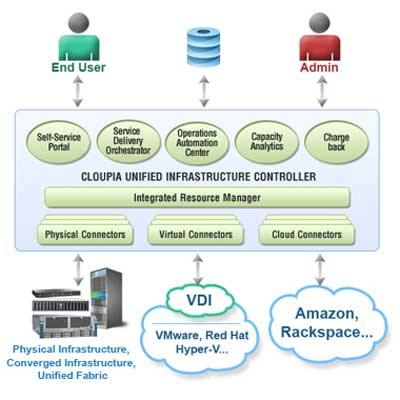 Cloupia Unified Infrastructure Controller
Cloupia, a Santa Clara, Calif.-based cloud management software provider, has released new and expanded converged infrastructure management products. The offerings are designed to help businesses and service providers migrate to clouds with an integrated, comprehensive data center management platform. The platform extends across the IT stack, including physical, virtual, cloud and converged infrastructure.
Included in the releases is Cloupia's flagship product, Unified Infrastructure Controller (CUIC), a unified and integrated data center management platform designed to manage and automate virtual server infrastructure, VDI, physical infrastructure, public clouds and converged infrastructure in a single pane of glass.