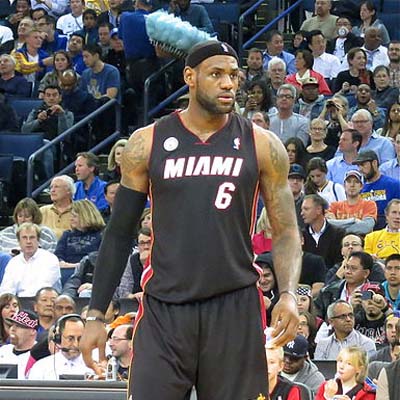 1. Limo Hack Victim: LeBron James
NBA superstar LeBron James was among the high-profile victims of the CorporateCarOnline breach.
James, who is the all-time leading scorer for the Cleveland Cavaliers, left the team in 2010 to play for the Miami Heat. In 2007 while with the Cavaliers, James booked travel from the Thomas & Mack Center sports arena athlete entrance, according to Krebs.