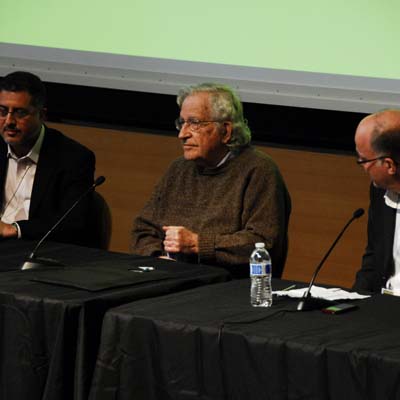 1. Force Experts To Make Data Collection Transparent
Chomsky (middle) said the problem with big data is in having enough subject-matter experts with the ability to properly mine the information for beneficial purposes. A lot of information is available to the public but it often gets filtered out in various ways, and the government may want it that way, Chomsky said.
"Power remains strong when it remains in the dark, exposed to sunlight it begins to evaporate," Chomsky said, repeating the words of conservative political scientist Samuel Huntington. "If we are concerned about surveillance, then we should know that this goes way back; there's a long interesting history that we should know about."