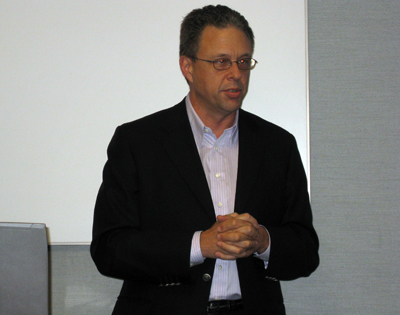 EMC is looking to solve IT problems and provide a structure for getting value from information in the face of these changes with what Lewis called the "four Cs."
The first is convergence, such as the convergence of unstructured content and structured data, or paper and digital or information and processes. The company took one step in that direction with the recent release of Documentum 6.5, which includes common repositories for a wide variety of data, Lewis said.
The second is context, or the ability to provide the right information at the right time to the right space. This includes enterprise-specific search which, unlike Google search, has an important security element.
The third is collaboration, including the adoption of tools such as instant messaging and blogging to make it easy for people to work within a company while protecting proprietary information.
The fourth is compliance, with a focus on how to use XML to make sure that archived information is not only protected, but also remains available even as the applications and hardware on which it was created become obsolete in the future.