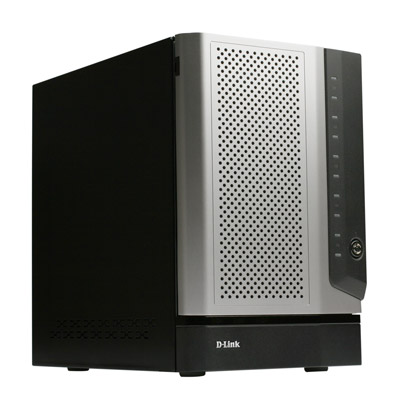 D-Link, Fountain Valley, Calif., this month started shipping its new DSN-1100, a 5-bay iSCSI SAN array that can be configured with up to five 1.5-TB SATA disks for a total capacity of up to 7.5 TB.
The DSN-1100 comes with IP-SAN Device Manager, an embedded suite of utilities for monitoring and control via the Storage Management Initiative-Specification (SMI-S) command set.
It has four Gbit Ethernet ports that can be grouped together for up to 425-MBps bandwidth. It also supports RAID levels 0, 1, 1+0 and 5.
The DSN-1100 also features security protection, such as CHAP (challenge-handshake authentication protocol) to halt intruders, SSL security on the management console, battery backup of up to 72 hours and VLAN (virtual LAN) zoning for traffic segregation.
It is available with a starting list price of $1,799.